This is an infographic provided by Best Communication Degrees.
Thought I'd share as a little light and interesting reading to your work week.
Any comments please feel free to drop them below. Enjoy!
Media can be a profitable area for a business. It seems like everywhere you turn people are getting their information, entertainment and opinions from one of several media sources.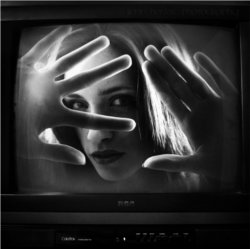 Much of this is now delivered in an electronic format, and many of these companies are familiar to people because of their connection to popular culture.
A good example is Disney.
At the top of the list, this company continues to bring high quality movies and television shows that are very popular. Other companies such as Comcast have focused more on the Internet and digital media.
Radio continues to be a major source of profits for some companies. Sports continues to be a source of profits in both radio and television.
When looking at the top ten media companies in the United States, it is interesting to note the wide range of media products. Some businesses are competitors in one area such as television, but not in Internet or radio.
There is a lot of overlap in the media formats these firms engage in. I hope you find it as interesting as I did!

Like this infographic? Please help share it! You can also Pin It using the button off to the left there. Thanks for reading!
Infographic Credit- Best Communications Degrees