Howdy boys and girls.
This is a guest post courtesy of Traian.
You all know SEO is an important cog in the wheel of blogging successfully.
However it's possible you get a little too caught up in the morass to really be effective at it. I know I've been guilty! 
Keep reading and allow Traian to lead you a better (read: less headache-y) path to SEO.
Do you allow myths to take over your online marketing life?
I can boldly say that most of the ideas and theories we employ are pure myths.
Webmasters, bloggers, and online entrepreneurs tend to complicate search engine optimization.
And that's why they struggle to rank their web sites. I want to help you see the six myths, which might be stopping you from achieving great organic placement on Google.
I hope you fix them today. Shall we?
SEO is Magic
I'd like to debunk the first myth. We've all seen SEO companies promising to perform their SEO "magical tricks" to rank you at the top. Believe me, after 10 years of providing SEO services I know there's no magic trick, but only hard work.
The magic they are referring to is called black hat SEO and the only end for that magic is the penalty of ban in the search engine.
And that magic is going to land you in trouble sometime soon.
Search engine optimization is straightforward. Locate a group of people who have a need, then research your keywords to know how much they want solutions. Afterward, create valuable content and products to solve the problem. Period!
If you have other ideas about optimizing web pages for search engines, then you'll be running against the tide.
So don't see SEO as being magical, because it's not.
Google is Wicked
All I can say is this, Google is not wicked. Google doesn't even know your skin color.
Sure, they have your website data but that doesn't mean they know everything about you.
After the last Penguin update, someone wrote saying that Google is wicked.
My question is, "When you were ranking on Google at #1, was Google in love with you?"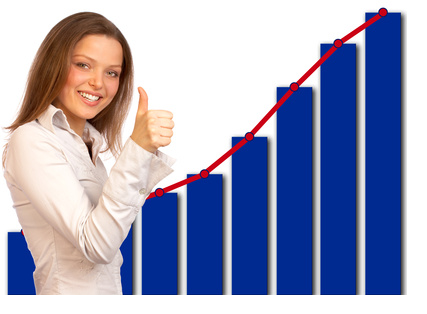 The truth is, Google does not hate or like anyone, or any website for that matter.
If you continually provide quality content for Google's users, you'll get traffic and better rankings. If the Panda or Penguin affected your website, don't despair. Cheer up and begin to produce value again, and again.
That Google loves you or hates you are myths. Don't ride on it. Just play your part (contribute with epic content) and everything will be fine.
Content Alone is Enough
Of course, if you write and publish quality and valuable content on your website consistently, it can increase rankings, and consequently send fresh visitors your way.
But in this marketing age, content isn't enough. "Write it and they will come" is one myth you must destroy. It's called article marketing, not article writing per se.
The moment you publish your article, half the battle is won. The other part you have to win is content promotion. By writing a guest post and linking to your rich content, your ranking will improve over time.
Social media marketing is another strategy that works. Don't just sit down and wait for the traffic to come. Yes, quality content is King, but you need to enthrone the King and marry him a wife. That wife is "marketing."
Write Clickable Titles
A clickable headline may attract buyers, but if the copy isn't persuasive and the product is crappy, you will make few or no sales.
Google has a way of knowing whether you're using tricks to get people to your website.
Often times, content marketers will craft a great headline, but the content has no real solution. Google spider follows people. When a web user stumbles on your website, and leaves immediately, it's an indication that your content sucks.
Google will take notice of this and push your ranking to page 21 or 54. The quality of the content is equally as important as the headline. In fact, most people have mastered the art of crafting clickable headlines. But writing exceptional articles is still a hurdle they need to trounce.
When you write headlines also keep in mind to balance copy and SEO.
You Must Research Keywords
Don't throw a stone at me yet, I'll explain.
I believe in keyword research. But that wouldn't change anything especially when the competition is against you.
If you don't have a good chance of ranking for a particular keyword, don't struggle to get it right or buy links.
Just identify the questions your audience is asking and address them. The more quality answers you provide, the more of your content Google will index.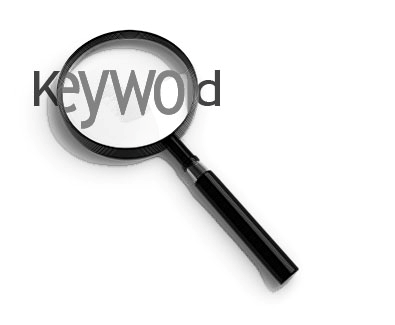 As time goes by, you'll be overwhelmed by the influx of organic traffic from Google. How did it happen?
Indirectly, your content contains keywords. And because you weren't conscious of keyword placement and density, you were producing content so natural, that Google couldn't resist. Keyword research is an integral factor of an SEO campaign.
Because it's important and the first step, really.
But when the competition is pushing hard, relax and answer questions instead.
First Time Visitors Don't Buy
It can be difficult to sell to a stranger, I mean first time visitor.
But it's not impossible. Direct marketers can attest to this. There are several benefits to collecting email leads, then following up with your great offers. But when you aren't prepared for email marketing, direct selling can be helpful.
Yes, you can sell your products and services to a first timer. Make sure the product is helpful. If you're selling through a sales page, the copy must be superb and beneficial to the buyer.
Most often, people use search engines to research the best products and services that they want. Buyers don't want to waste time doing other things. They've a problem and if you can provide an answer, they are more than willing to give you their money.
There you have it, the 6 SEO myths stopping you from ranking highly on Google. So, what's your view about these myths? Share your comments below and…
See you at the top!
Over to you BGB'ers. We'd love your thoughts and we'd also love it if you help share this post!